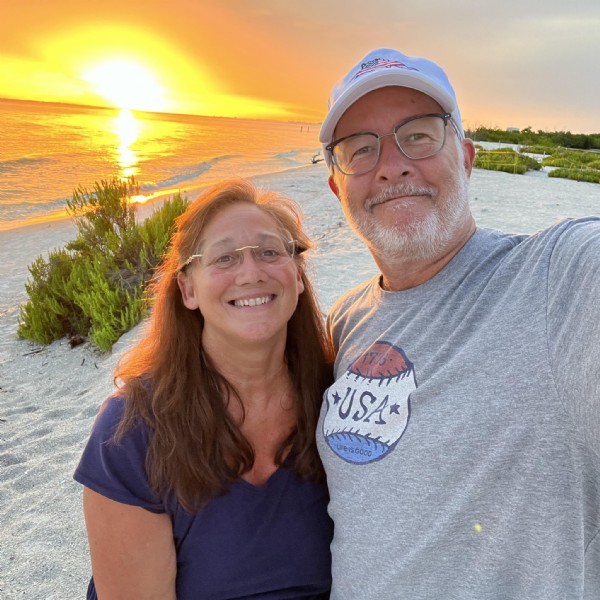 Pastor Dave has served Grace Church as Pastor since 2012.  Prior to that (1992 to 2012) he served Grace as Associate Pastor. He has a Bachelors in Bible from Clark's Summit University and has done post-grad work at Baptist Bible Seminary of PA, University of IL at Springfield, and Moody Bible Institute of Chicago.
- President, Central IL GARBC Pastor's Fellowship
- Vice President, Sports4Him Ministries
- Camp Board, Camp Manitoumi
Dave and Cindy met in college and were married in July of 1984.  They have two adult children and four grandchildren.
Their son Adam is an artist.  His wife Elisa is a talented graphic design artist and marketing guru.  God has blessed Adam and Elisa with four beautiful sons (Otto, Wilson, Sully, and Cy) who are the joy of grandma and grandpa's heart.
Dave and Cindy's daughter, Emily, works for the Illinois State Police.  Her dad thinks she's one of the most hard-working, talented, capable people he's ever seen.  If you need something done, ask her to do it!  She's a joy to her mom and dad. 
Pastor Dave and Cindy enjoy traveling (especially anywhere near a beach!), eating alfresco, attending concerts, and riding their Suzuki Boulevard around the back roads of central Illinois.  
Grace Church's Deacons
These godly men are the servant-leaders of Grace Church:
Ed Martin

Jeremy Gebhardt

Matt Blackford

Tom Gentry